Welcome to Christian Notary Services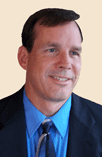 My name is Rodney Foster. I have been a notary in the State of Florida for over ten years.
I retired from HSBC Bank in November 2009. Under their employment, I managed several Household Finance retail branch office, handled REO properties, marketed and closed Reverse Mortgages, executed Piggyback Loans, structured Refinancing, and dealt with purchasing, and REO sales. In July of 2013, I hit a milestone of completing my 2000th closing since the inception of my business in May of 2010, which is an average of over 50 closings a month.
With nearly 34 years of experience in the mortgage and consumer loan business, I know first-hand that many loans don't close due to poor loan signing procedures. I've developed a convenient resource that provides a seamless process from start to finish. Consumers often have questions about their loan documents and sometimes things aren't explained in detail during the loan application and approval process. You can rest assured that your loans will close with professionalism and accuracy.
Rod's Community Involvement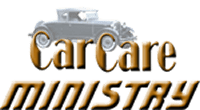 Rod's commitment to giving back to his Southwest Florida community is exemplified in his vision and leadership as he supervises the CarCare Ministry at First Baptist Church Naples. With the participation of local businesses, tireless volunteers, and benevolent contributors, this outreach has become a semi-annual event. It benefits hundreds of financially challenged automobile owners in the area who find themselves struggling in their current economic environment.
The Naples Daily News recently noted that the outpouring of support from businesses, Lorenzo Walker technical school in East Naples and Immokalee High School's automotive program helped grow the event to twice each year.