3431
Completed over 3400 closings since the inception of the business in May of 2010, which is an average of over 43 closings a month.
Please read my REVIEWS from my prior customers.
Your customer really appreciates the time I spend with them helping them sign their documents successfully.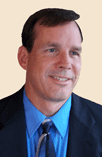 My name is Rodney Foster. I have been a notary in the State of Florida for over ten years.
I retired from HSBC Bank in November 2009. Under their employment, I managed several Household Finance retail branch office, handled REO properties, marketed and closed Reverse Mortgages, executed Piggyback Loans, structured Refinancing, and dealt with purchasing, and REO sales. In July of 2013, I hit a milestone of completing my 2000th closing since the inception of my business in May of 2010, which is an average of over 50 closings a month.
With nearly 34 years of experience in the mortgage and consumer loan business, I know first-hand that many loans don't close due to poor loan signing procedures. I've developed a convenient resource that provides a seamless process from start to finish. Consumers often have questions about their loan documents and sometimes things aren't explained in detail during the loan application and approval process. You can rest assured that your loans will close with professionalism and accuracy.
I love helping folks out as much as I can.
I travel to Hospitals, Sr. Citizens residence, and to your personal homes if you cannot get out.
I have notarized Power of Attorneys, Wills, and Trusts.
As a Public Notary, I can
Administer Oaths or Affirmations
Take Acknowledgments
Attest to photocopies of certain documents
Verify Vehicle Identification Numbers
Certify the contents of a safe-deposit box
Rod Foster is a proud member of the National Notary Association and the American Association of Notaries.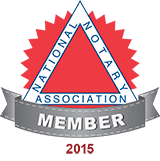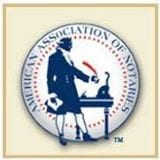 Experience – Nearly 35 Years of experience in the Mortgage and Consumer Loan business.
Professional and Personable – I always attend appointments neat and professionally dressed. I take your business seriously and believe that a positive image is the first step in assuring that your clients are represented professionally. My personality is warm and sincere.
Communication – I stay in communication with you to make sure any special details are carefully and fully attended to. You will be kept appraised of any issues that arise.
Preparedness – I come to all closings prepared. This means that I will have all the proper documents, as well as portable scanning equipment to make photocopies of borrowers ID's.
Detail Oriented – I pay careful attention to every detail being certain that your closing documents are complete, signed, and executed in all of the proper places.
Promptness – Your completed closing documents are promptly shipped back to you or your client without delay.
Trustworthy – I have successfully passed a FULL BACKGROUND check and Testing completed by the National Notary Association. They have done a through examination, I have demonstrated superior knowledge and proficiency in the administration of loan document signings and has, having successfully passed an industry-recognized background screening, earned the professional designation of NNA Certified and Background-Screened Notary Signing Agent Certificate.